Helping you rehearse for REAL life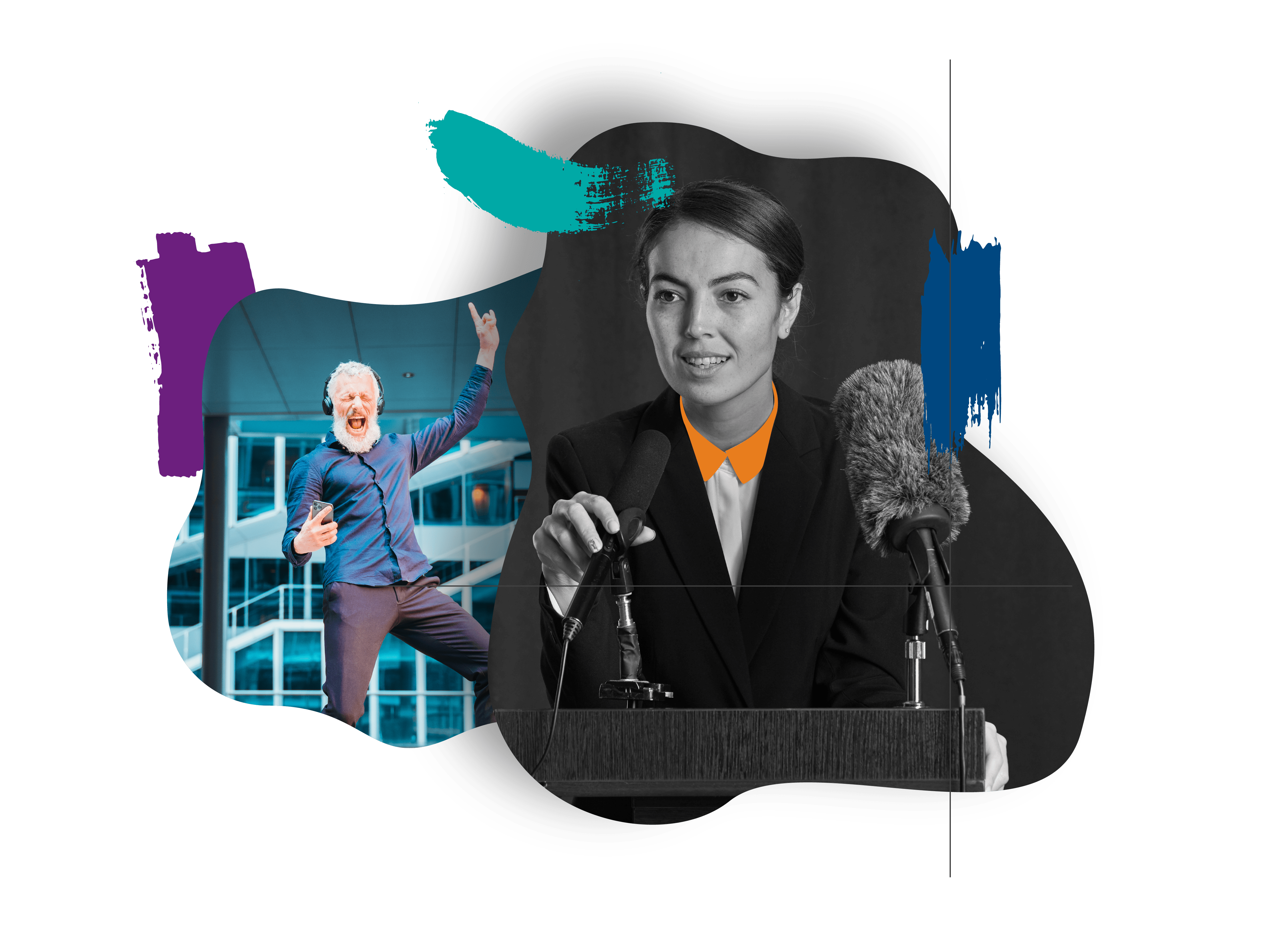 What is Theatre-Led Learning?
In theatre-led learning, we work with our award-winning designs, to experiment, adapt and practice with different styles of behaviour. This is not about play-acting. You will be 'rehearsing for real-life' by practising and improving your skills in realistic scenarios with experienced coaches and corporate actors.
Why try Theatre-Led Learning?
You can use this immersive, experiential approach to:
Master next-level presentation skills for a big pitch
Overcome stage-fright and connect with your audience
Stay calm and composed in conflict
Conduct engaging performance discussions
Build psychological safety in your team
Enhance your storytelling abilities
In theatre, and as in life, practice makes perfect. Our actors and coaches have spent decades helping corporate executives build executive presence, develop gravitas, improve their interpersonal skills, and excel at public speaking. We'll give you lots of helpful feedback and intervention coaching so you build skills that stick.
Our approach to experiential learning
Our toolkit has been developed from work in live theatre, improvisation and corporate learning. We use:
Realplay
Roleplay
Forum theatre
Fishbowls
Improvisation
Process and playback theatre
Voice coaching
Video practice
Tailored scenarios and simulations
Intervention coaching & feedback
In theatre we say 'play IS work'. Our certified facilitators can bring that spirit to interactive workshops and team offsites. We design experiential frames for discussing issues. We also offer a range of play-based methodologies including Lego® Serious Play®, topic-specific games, card activities and more.
Live or video performances of the Diversity Dialogues© bring the power of personal stories to your programmes on inclusive leadership and workplace allyship.
Discover our suite of creative Theatre-led Learning tools and how they can help you become more effective at work:
Do your learners 'get it'
but struggle to 'do it'?
Our Theatre-led Learning designers can help...
Sign up for insight, ideas and inspiration
We will never share your contact details with third parties.
Contact us to explore our unique experiential approaches