High Performance People for Coaching & Facilitation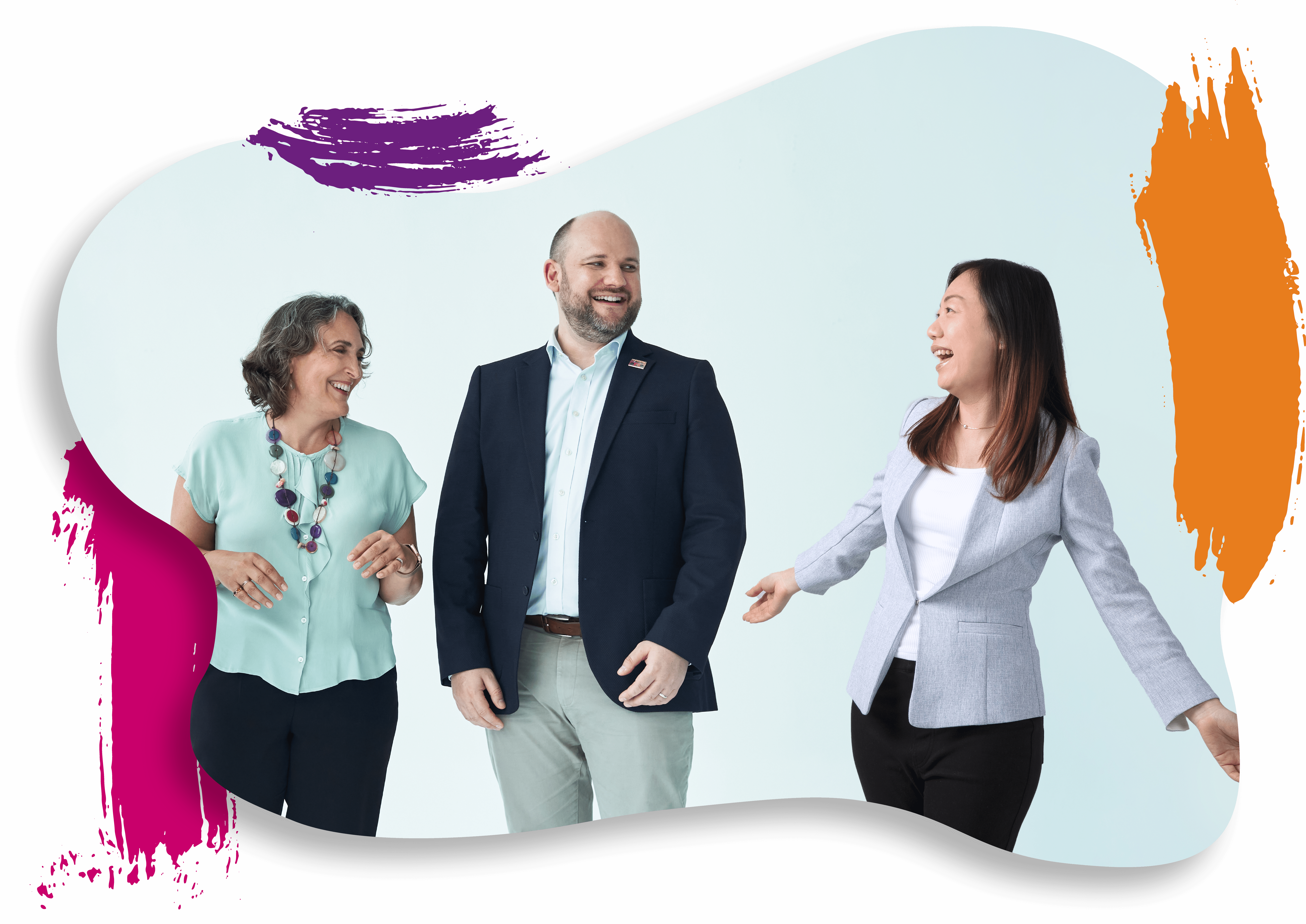 We're a tight-knit, collaborative and creative community united by our values, our ethics and our desire to bring the very best to our clients. As coaches, facilitators, learning designers and actors, we love what we do, and our experience and enjoyment shine through everything we deliver.

We've flourished since 2002 by providing executive coaching, leadership and team development powered by exciting experiential approaches, with real-world application.
Fancy a chat? We'd love to meet you...
The Dramatic Difference cast includes Asia's most capable and energising executive coaches, facilitators, learning designers and theatre-makers. We're certified, experienced and creative. We're diverse across gender, ethnicity, professional skills and personal lives. Multi-cultural and multi-lingual, we thrive on integrating ideas to design practical, impactful and sustainable experiential learning. The bedrock of our work is passion for understanding what makes people tick. We foster connection, curiosity, courage and clarity in all of our clients, equipping them to explore and embed the mindsets and skillsets of high performance people.
Sally Dellow
Managing Director, Hong Kong
Harry Marshall
Managing Director, Singapore
Katherine Sum
Director of Client Service, Hong Kong
Alex Park
Client Partner, Korea
Alistair Scott
Client Partner, UK
Babara Lee Draminsky
Client Partner, Singapore
Edward Choy
Client Partner, Singapore
Elizabeth Redfern
Client Partner, Australia
Eric Sampson
Client Partner, Hong Kong
Jo Tan
Client Partner, Singapore
Matangi Gowrishankar
Client Partner, India
We make it our business to understand people, and to help them understand each other. We believe in our shared humanity, and we're committed to workplace diversity, inclusion and belonging.

After all, people do jobs. And it all connects: Work. Life. Personal. Professional. We help join the dots. Whether we're working with a star performer or the supporting cast, we're endlessly curious about the human being and the human doing. We work with every individual creatively, honestly, and warmly, building trust and helping them connect their intellect, insight and intuition for greater success in work and life.
We partner with our HR/L&D clients to shape concepts and challenges into experiential, impactful and enjoyable learning. As coaches and facilitators our C4 Dialogue Navigator® model is our touchstone: Connection – Curiosity – Courage – Clarity. We will always listen deeply to harness the wisdom of the individual and group. And we'll ask powerful questions to galvanise leadership and team performance.

We specialise in vertical development, building wisdom, reflection, gravitas, presence and mindfulness. Because these are crucial for leaders who need to optimise business-as-usual while also embracing change, disruption and innovation.
We've helped people experiment, grow, deliver and thrive at work across six continents, in multiple languages. Working with private clients, and partnering with the complex and ambiguous worlds of finance, FMCG, law, luxury goods, media, pharma, retail, technology and more, we've helped leaders and teams become more collaborative, agile, motivated and accountable.
What our clients say about us:
Engaging and inspiring facilitation and coaching! Admirable commitment to understanding the needs of not just the business, but the team... we can see the impact on individuals.
Fabulous! What an impact you've made with our top talents across APAC. Looking forward to future partnership!
Empathetic, energizing, inspiring, pragmatic, fun and creative. Cut through the clutter to get straight to the heart of the matter, leaving me excited and inspired with ideas that were often game-changing..
Sign up for insight, inspiration and ideas
We will never share your contact details with third parties.
Want to work with high performance people?
Connect with us...
Call +65 6956 7470 or book a virtual discovery session