Interactive & experiential learning
Make a Dramatic Difference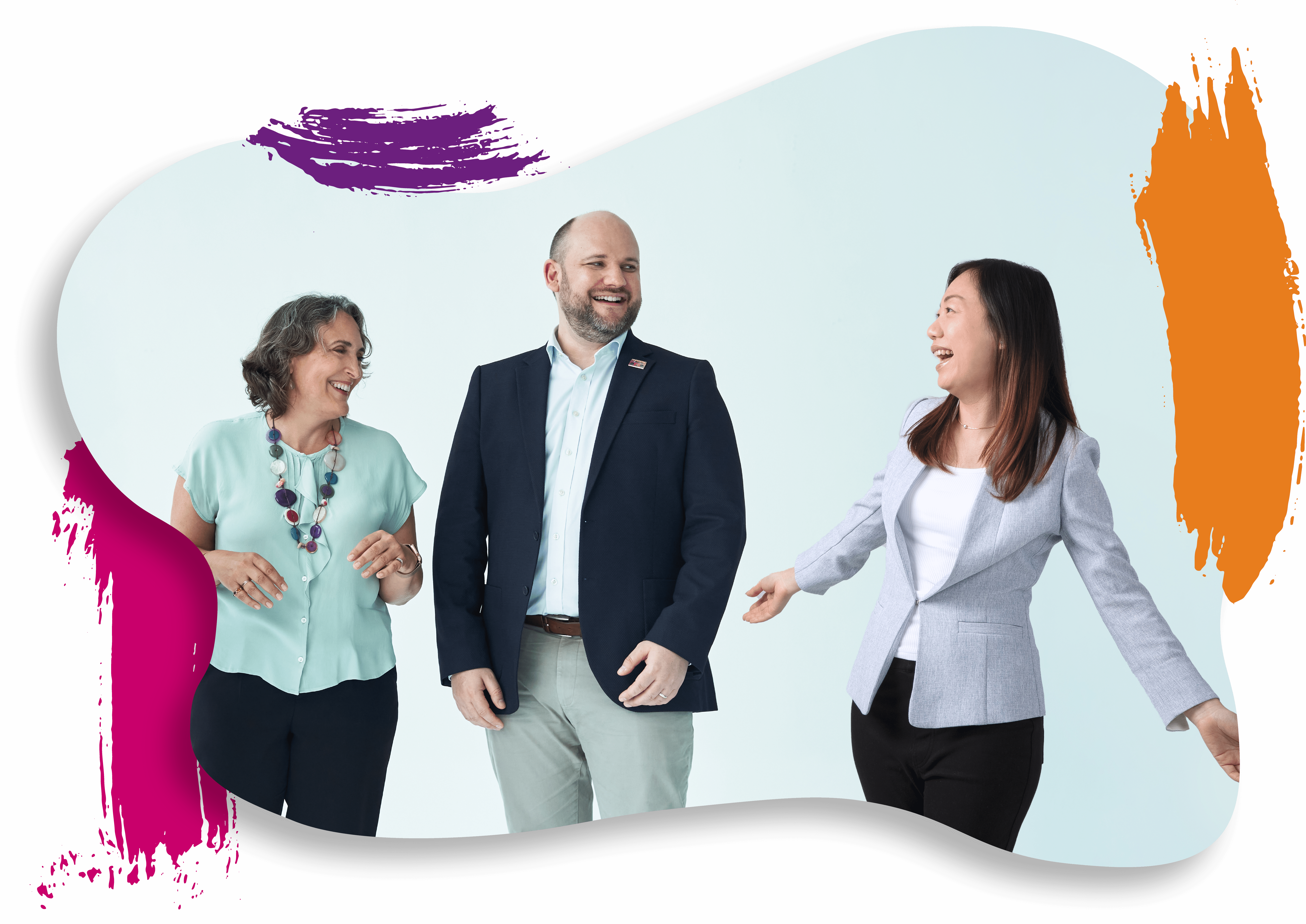 Our unique background in creative thinking and experiential design informs our learning courses and workshops. If you're an HR or Learning and Development professional, we promise an innovative external eye. We'll partner you to build development journeys, learning workshops and event facilitation that bring life to learning!
We work in-person (high-touch) and virtually (high-tech)
As a leader or team manager, your development journey with us is completely bespoke. Our diagnostic approach helps meet your specific needs by combining our suite of creative tools:
Communication Skills
C4 Dialogue Navigator®
Theatre-Led Learning©
Coaching
High-Performance Team training
Leadership development events and offsites
Our interactive sessions help you rehearse for real-life by drawing on elements including:
Conversational intelligence (C-IQ)
Lego® Serious Play®
Ontology & Somatics
Positive psychology
Psychological Safety
Games and Simulations
Action learning
Nudge theory, and many others.
Our focus is on experiential learning for effective dialogue, influence and impact in:
Leadership mindsets, behaviours and habits

Practical skillsets and toolkits for high-performing teams
Discover our suite of creative tools...
What our clients say about us:
Engaging and inspiring facilitation and coaching! Admirable commitment to understanding the needs of not just the business, but the team... we can see the impact on individuals.
Fabulous! What an impact you've made with our top talents across APAC. Looking forward to future partnership!
Empathetic, energizing, inspiring, pragmatic, fun and creative. Cut through the clutter to get straight to the heart of the matter, leaving me excited and inspired with ideas that were often game-changing..
Sign up for insight, inspiration and ideas
We will never share your contact details with third parties.
Want to work with high performance people?
Connect with us...
Call +65 6956 7470 or book a virtual discovery session